Reviews and opinions
From february 2013 our customers can evaluate our services and our reliability on the independant website cuge.org.
Traditional offset CMYK or Pantone printing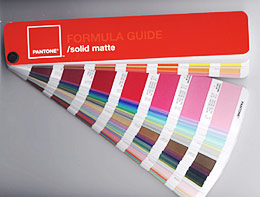 Hang tags are printed offset on best 350g art print cardboard using both methods, spot colour printing in all Pantone Coated/Uncoated colours and CMYK process printing. The spot colour printing certainly leads to a much better result, but please remember that this method is also much more extensive and therefore more expensive.
Upload a print file
Along with your enquiry, you may want to upload a print file in a vector or immage format. In case of a vector format, please remember to convert all fonts in paths. In case of an image format, the resolution should be at least 300pdi. Furthermore, all print files should generally have an additional 3mm cutting border on all sides.
The difference: 350g art print cardboard
A good hang tag should have a certain thickness. In contrast to many online print shops that mostly use the same 240, 270 or max 300g paper that is used for business cards, we exclusively print offset on high-end 350g art print cardboard. The difference is considerable: The tags can almost not be bent and they lead to a much higher visual value.
Quick and fully insured shipping
Shipping of individually produced labels and patches is done workdays by DHL Express and includes full insurance and online tracking. Shipping to the UK within 24 hours and to all US destinations within 48/72 hours.
Note: If you have purchased ready shop items (such as size labels) only, the delivery is free of shipping costs in Europe.
Click here to see information about lead times and shipping costs for all nations.
Payment methods

We accept prepayments using all major credit and debit cards etc. or bank transfer.